Kali Protective helmets are tricky because the important stuff is pretty much hidden from view. Thank God for cutaways, though. You're looking at a sliced open Kali full face that shows off their Nano Fusion shell, which kinda sounds like it's from a NASA science lab.
It's actually an in-molding process that joins acrylic self-healing foam and carbon nano-tubes with the shell, though. In simple terms, all that means is that Kali has used a different density foam, one that they say "dissipates energy more efficiently and in a smaller volume than any other material on the market," in places on the helmet's shell that are likely to make contact with things that don't move, like the ground.
Nano Fusion is also a multi-impact material that's said to allow for a thinner shell, which in turn should mean that the helmet is applying less leverage to the rider's head and neck when it hits the dirt, rocks, or trees.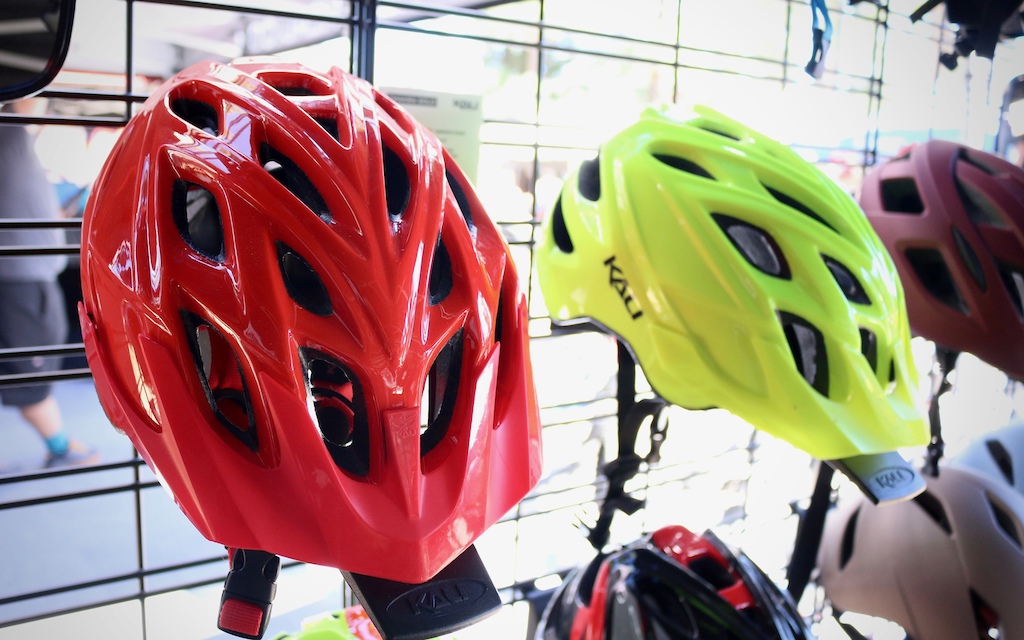 Kali is big on technology, but it's not a stretch to say that their helmets have looked, er, of lesser quality than some of the competition. That's a shame given that Kali has long been doing some neat things to help prevent head injuries, but we all know that isn't all that matters. Brad Waldron, the main man at Kali, was well aware of this and they're now running much nicer colors and graphics, have visors that actually match, and are finished better all around.
---
Source: PINKBIKE.COM